We met in the winter of 2008 at Gottino, a cozy wine bar in Greenwich Village where Jen and her best friend Christie were regulars there and Megan was the Sous-chef.
Late one summer night, after months of getting to know each other (and some flirting!), Megan made her move on Jen over food truck burritos. We happened to be sitting on a park bench at the corner of Jane & Hudson.
Five years later, we got hitched in Prospect Park at a small ceremony in front of friends and family.
We fell in love over a shared core belief… life's to short to eat shitty food!
We're happiest when we're able to bring friends together over good, wholesome food to have a grand time!
In 2017 we opened a small neighborhood restaurant, Hudson Jane in Fort Greene where we served Megan's American Comfort food in a modern farmhouse setting.
Hudson Jane has since closed, but it showed us how incredibly well we work together. Individually, our talents complement each other combined with our shared standard of excellence create a seamless service experience.
jane & hudson is the next evolution of our partnership where we're able to serve our clients in a more personalized way. We aim to wow you with each event, meal or lesson. It's our intention to make your life as enjoyable and stress free as possible - and it starts at the table!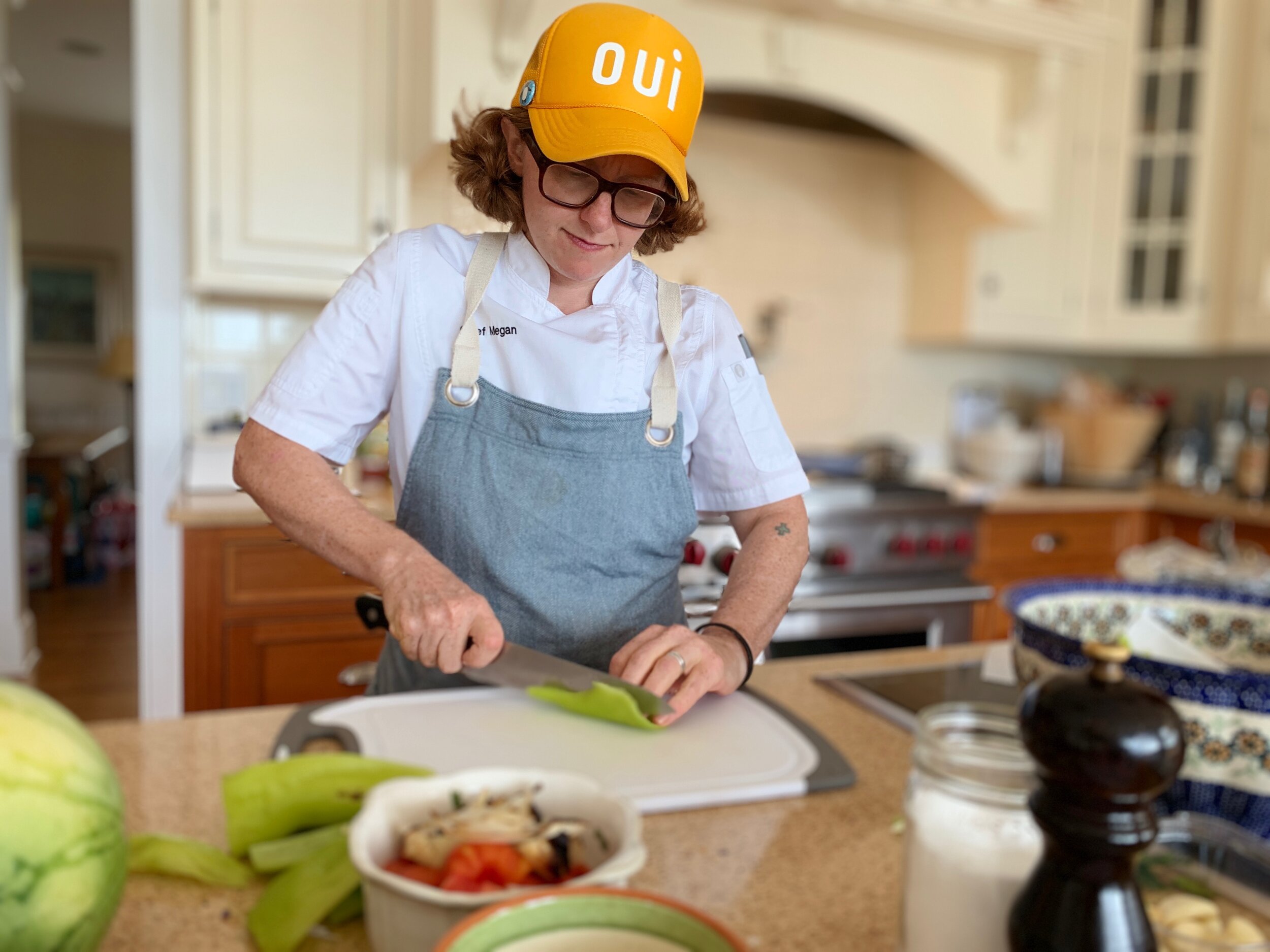 I wake up every day with a passion to bring people together to share food and form friendships.
I started cooking at my grandmother's side when I wasn't even tall enough to reach the counter! Pretty quickly I knew this was what I wanted to spend my life doing.
I've been cooking professionally for over two decades, most of which has been in New York City restaurants like Gramercy Tavern, where I learned the art of haute farm to table. At smaller wine bars like Gottino & Casellula I perfected my signature style, fancy American comfort food.
I'm known for making everyday dishes interesting and new with my unique ability to combine unexpected flavors that will blow your mind!
Organizing, planning and being a bad-ass host is my jam!
I'm a multi-passionate entrepreneur- translation I love learning new things and then figure out ways my new tricks can help make your life easier!
I have a keen sense of design, organizing is my crack, and I love to bring people together over a great beautiful meal. I believe it is the one place we can come together to forget about the stresses of the day.
If entertaining stresses you out - I'd love to help! Making your life easier, tastier and more beautiful brings me tons of joy!